by Dave Nastalski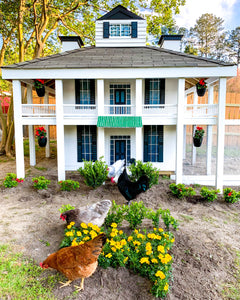 When it came time to build our chicken coop, we knew there was only one thing to do. Modeled after golf's greatest structure, this two story hip-ro...
by Dave Nastalski
What does Augusta National look like?  Picture the Atlantic Ocean in the eye of a hurricane. The most peaceful and serene glass-like swells, slowly...
by Dave Nastalski
Since I was able, I've been told to work hard for everything and expect nothing. That the American Dream is alive, if you go after it and make it h...